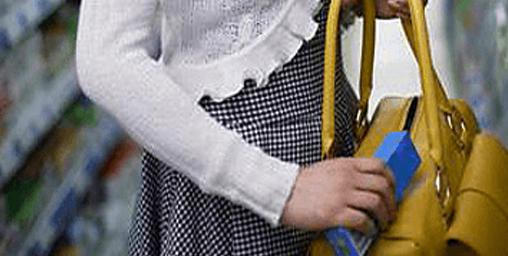 Motor Vehicle Theft
Theft Over $5000
Theft Under $5000 (like shoplifting)
Robbery
Breaking and Entering
Home Invasion
Being Unlawfully in a Dwelling-House
Possession of Break-in Instrument
Possession of Property Obtained By Crime Over $5000
Possession of Property Obtained By Crime Under $5000
Obtaining by False Pretences Over $5000
Obtaining by False Pretences Under $5000
Fraudulently Obtaining Food or Lodging (like dine and dash)
Use, Trafficking or Possession of a Forged Document
Fraud Over $5000
Fraud Under $5000
Identity Theft
Identity Fraud
Mischief (Damaging Property or Interfering with Lawful Enjoyment)
Arson
Possession of Counterfeit Money
Mr. Gracia has fought and won
many cases involving property and financial crimes
For the best result possible with your case
contact him now for an immediate response.
START YOUR DEFENCE
Property/Theft Lawyer In Calgary
Hire Effective Legal Counsel
Have you been accused of a property/theft offence in Calgary or Alberta? A criminal record can ruin your life and your career.   Entrust Mr. Gracia to fight your charges and tell your side of the story.  With over 1500+ successful cases hire effective legal counsel who will fight for you.
Property/Theft Offence Summary
These are offences relating to Thefts, Frauds or Damage to Property and include, but are not limited to, some of the following types of offences:
Criminal Code, Part IX:  Offences Against Property Rights
| | |
| --- | --- |
| s.326 | Theft of Telecommunication Service (includes electricity or gas) |
| s.333.1 | Motor Vehicle Theft |
| s.334(A) | Theft Over $5000 |
| s.334(B) | Theft Under $5000 (like shoplifting) |
| s.335 | Take Motor Vehicle Without Consent |
| s.336 | Criminal Breach of Trust |
| s.342.1 | Unauthorized Use of Compute |
| s.343/344 | Robbery |
| s.346 | Extortion |
| s.347 | Criminal Interest Rate |
| s.348 | Breaking and Entering |
| s.348.1 | Home Invasion |
| s.349 | Being Unlawfully in a Dwelling-House |
| s.351(1) | Possession of Break-in Instrument |
| s.351(2) | Disguised with Intent to Commit an Offence |
| s.353.1 | Tampering with Vehicle Identification Number |
| s.355(A) | Possession of Property Obtained By Crime Over $5000 |
| s.355(B) | Possession of Property Obtained By Crime Under $5000 |
| s.355.5(A) | Trafficking in Property Obtained By Crime Over $5000 |
| s.355.5(B) | Trafficking in Property Obtained By Crime Under $5000 |
| s.356 | Theft From Mail |
| s.362(2)(A) | Obtaining by False Pretences Over $5000 |
| s.362(2)(B) | Obtaining by False Pretences Under $5000 |
| s.363 | Obtaining Valuable Security by Fraud |
| s.364 | Fraudulently Obtaining Food or Lodging (like dine and dash) |
| s.366 | Forgery / Making a False Document |
| s.368 | Use, Trafficking or Possession of a Forged Document |
| s.372(1) | Conveying False Information |
Criminal Code, Part X:  Fraudulent Transactions
| | |
| --- | --- |
| s.380(A) | Fraud Over $5000 |
| s.380(B) | Fraud Under $5000 |
| s.380.2 | Fail to Comply with Prohibition Order |
| s.381 | Using Mails to Defraud |
| s.382 | Fraudulent Manipulation of Stock Exchange Transactions |
| s.382.1 | Prohibited Insider Trading |
| s.383 | Gaming in Stocks or Merchandise |
| s.387 | Fraudulent Sale of Real Property |
| s.392 | Disposal of Property to Defraud Creditors |
| s.393 | Fraud in Relation to Fares (like taxi fraud) |
| s.397 | Falsification of Books and Documents |
| s.402.2 | Identity Theft |
| s.403 | Identity Fraud |
| s.408 | Passing Off (Intent to Deceive) |
| s.411 | Selling Used Goods Without Disclosure |
| s.422 | Criminal Breach of Contract |
| s.426 | Secret Commissions / Bribery |
Criminal Code, Part XI:  Wilful and Forbidden Acts
| | |
| --- | --- |
| s.430 | Mischief (Damaging Property or Interfering with Lawful Enjoyment) |
| s.433 | Arson |
| s.435 | Arson For Fraudulent Purpose (like for insurance fraud) |
| s.437 | False Alarm of Fire |
| s.442 | Interfering With Boundary Lines |
Criminal Code, Part XII:  Offences Relating to Currency
| | |
| --- | --- |
| s.449 | Making Counterfeit Money |
| s.450 | Possession of Counterfeit Money |
| s.452(A) | Uttering Counterfeit Money (using) |
| s.452(B) | Exporting Counterfeit Money |
| s.457 | Likeness of Bank Notes |
Criminal Code, Part XII.2:  Proceeds of Crime
| | |
| --- | --- |
| s.462.31 | Laundering Proceeds of Crime |
OUR RESULTS
START YOUR DEFENCE